Product Description
The Holy Spirit:
His Personality, Nature and Works
by H. Leo Boles
H. Leo Boles (1874-1946) served the Lord in a variety of roles - teacher, preacher and college president. He served for almost 40 years as a writer and then editor for the Gospel Advocate. His commentaries on Matthew, Luke and Acts are still highly regarded, as is this masterful study of the Holy Spirit.

Acknowledging that the topic is one of great disagreement, Boles said, "No subject of such importance to the salvation of man is more confused in the minds of the common people than the work of the Holy Spirit." In 1938, Boles presented a series of lectures on the subject of the Holy Spirit at Freed-Hardeman College. The warm response to the clarity of those lessons led to the expansion of the lectures into this book, first published in 1942.

B.C. Goodpasture said of this book, "This is by far the most thorough and comprehensive treatment of the Holy Spirit to be found among the churches of Christ. It is an indispensable contribution to the literature on the subject."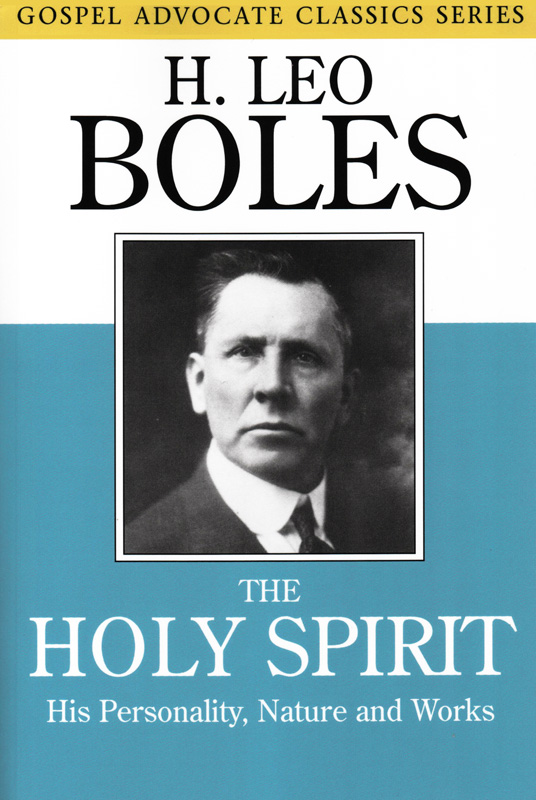 Author: H. Leo Boles
Publisher: Gospel Advocate
ISBN-10: 0892255013
ISBN-13: 9780892255016
Dimensions: 9" x 6" x 0.75
Page Count: 313
Binding: Paperback