Product Description
The Remarkable Women of the Bible
Life-Changing Journeys of Faith
by Elizabeth George
Experience God's life-changing power as the women of the Bible experienced it.
Come see how God enabled ordinary women to live extraordinary lives. How? By turning their weaknesses into strengths, their sorrows into joys, and their despair into hope. Along the way, you'll learn great truths about God Himself...
From Eve - you'll see' God is faithful, even when you fail
From Sarah - you'll find God always keeps His promises
From Rebekah - you'll discover God has a plan for your life
From Mary - you'll learn God will always care for you
What made these women-and many others-so remarkable? They loved God passionately, looked to Him in life's daily challenges, and yielded to His transforming grace. And you can enjoy God's miraculous work in your life today...by following in their footsteps.
The Remarkable Women covered in this study are listed below:
Eve - Remarkable Creation
Sarah - Remarkable Faith
Rebekah - Remarkable Journey
Jochebed - Remarkable Mother
Miriam - Remarkable Leader
Rahab - Remarkable Grace
Deborah - Remarkable Wisdom
Ruth and Naomi - Remarkable Devotion
Hannah - Remarkable Sacrifice
Esther - Remarkable Courage
Elizabeth - Remarkable Walk
Mary - Remarkable Life
Mary and Martha - Remarkable Love
Dorcas, Lydia, Priscilla, and Phoebe - Remarkable Servants
Queens Of Remarkable Faith and Grace.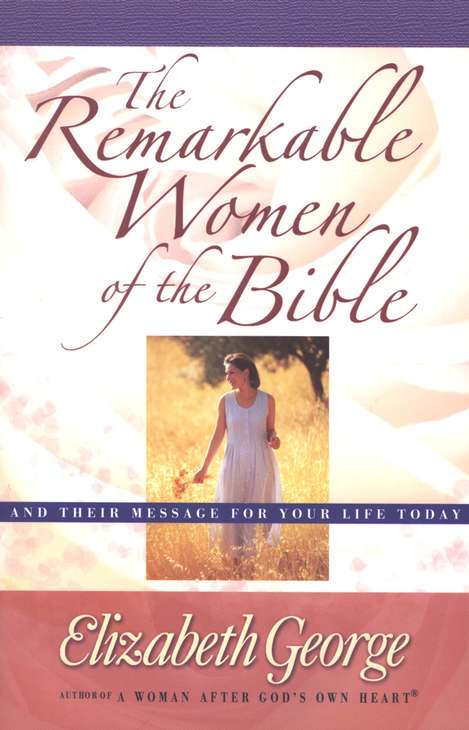 Author: Elizabeth George
Publisher: Harvest House Publishers
ISBN-10: 0736907386
ISBN-13: 9780736907385
UPC: 9780736907385
Dimensions: 8.50 X 5.50 (inches)
Page Count: 271
Binding: Paperback